How to Get Crisp French Fries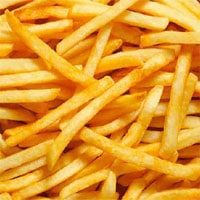 The next time you are preparing homemade french fries, sprinkle them lightly with flour before frying for a nice crispy surprise. No more wilted flimsy soggy french fries. Yum! This is only if you are frying them.
If you are baking them, spray lightly with low fat cooking spray.