Healthy Chicken with a Just Like Fried Crunch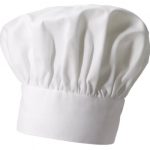 Are you ready for an easy chicken finger dish that is low in fat and high in flavor? Then let's get cooking!
You will need two bowls. In the first, mix one egg white with three tablespoons of milk. In the second bowl, mix together one cup of crushed corn flakes cereal, one teaspoon of dried parsley, salt and pepper. Now, dip the chicken strips in to the egg mixture, followed by the cereal blend.
Place the chicken in a pan coated with non-stick cooking spray. Then cook the chicken in a 350 degree oven for about 20 minutes. These crunchy chicken strips are delicious on their own or dipped in ranch dressing or honey mustard. Enjoy!