Lily Allen Expecting a Boy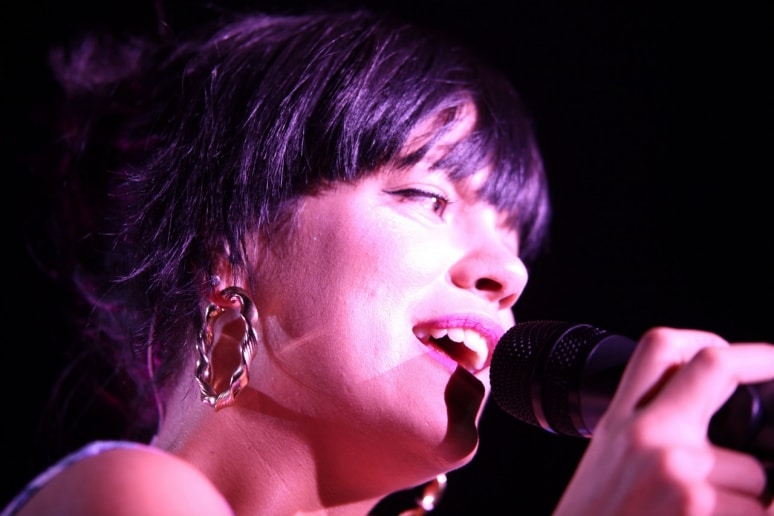 UPDATE: Lily Allen has miscarried at six months pregnant. Although things are difficult, Allen is said to be getting stronger everyday. Our prayers go out to her and her live-in boyfriend Sam Cooper.
Lily Allen, who announced her upcoming baby last month, has revealed that the new bundle of joy will be a boy. The expectant mother, 25, launched into inquisitive mode after finding out the sex of her new baby, asking every mother she could on how to make her pregnancy as healthy and effortless as possible.
Lily had been pregnant once before, back in January of 2008, but lost the baby to an unfortunate miscarriage. The ordeal still haunts her to this day, and had instilled some fear into her new pregnancy, as she revealed, "I had complications…I had about a week and a half of really heavy bleeding and had to have lots of scans… I've been living in fear for the past three months." She even stopped wearing heels, stating, "Heels are the only area I' ve stopped splurging on," continuing, " I rarely go near a shoe if it' s lower than four inches, but stilettos just look so unappealing to me right now."
At 4-months along, it is wonderful to see Lily finally being able to gain some excitement for her new pregnancy. The singer is expecting her baby with her beau of over a year, Sam Cooper, 32, a painter/decorator. Lily Allen is a singer/songwriter/clothing designer, who is most noted for her hits, "Smile," and "The Fear".
The couple is expected to welcome to the new baby to their lives in early 2011.