Easy Chicken Pot Pie Recipe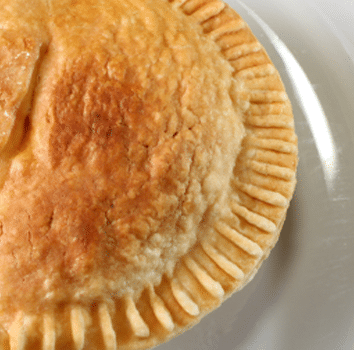 Looking for an easy chicken pot pie meal that everyone will love or that reminds you of the ones Grandma used to make? We have just the recipe. We cheat by using premade ingredients, but who will know, right?
Prep. time is just 15 minutes and baking only 30 minutes.
All in all, 40-45 minutes until dinner is served.
How to Make a Chicken Pot Pie
Ingredients:
1 can Campbell's Cream of Chicken Soup
1 (9 ounce) package frozen mixed vegetables, thawed
1 cup cubed precooked chicken (canned chicken will do)
1/2 cup of milk
2 thawed premade pie crusts
Directions:
Place one pie crust in the oven at 400 degrees until browned, about 10 minutes. Get everything else together and ready to put in your pie crust once it has browned. Remove from oven and add soup, veggies, meat and 1/2 cup of milk. Place the other pie crust on top, pinch edges, vent and in the oven it goes at 400 degrees for 40 minutes. I usually make at least two pies at once, because my family loves this recipe.
Even with the different variations, this chicken pot pie recipe is always delicious!