Great Possibilities – Blood Test for Ovarian Cancer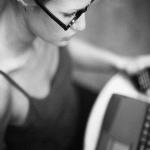 According to Vital Signs, a UCLA Medical Center newsletter, there will soon be a blood test available to physicians that will diagnose ovarian cancer early.
This blood test may save thousands of women each year from ovarian cancer – also known as the silent killer. Why is it called this? Because about 85 percent of the women diagnosed today are already in the advanced stages of this disease. This blood test will be able to detect ovarian cancer before the women even show signs and symptoms.
The study that followed this test found early detection with 100% accuracy. This blood test measures the CA-25 level in a woman's blood. CA-25 is produced on the surface of ovarian cancer cells and is released into the blood. This test can detect the levels of CA-25 in the bloodstream.