Beauty Tips for Busy Women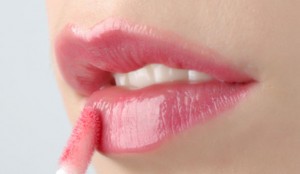 We all want to look and feel our best, but who has time to pamper nowadays? Believe it or not, you do!
Beauty Tips
We've got some great beauty tips that will help you to not only look better but to feel better in a matter of minutes. Busy women can get that fresh look in no time at all.
Great Smelling Hair: You don't have to spend a lot of time on your hair to have it look good. Start with a good shampoo and conditioner. But don't shampoo every day! Only shampoo your hair every two to three days to keep it looking healthy and shiny. On the "off" days, use conditioner and spread it through your hair as if you were shampooing. Then, lightly spray your hair brush with your favorite perfume and allow it to dry. For the next few days you will find your hair smelling light and fresh after using your scented brush!
Glowing Legs: Looking for that glowing look on your legs without feeling greasy? Put some of your best body lotion in your hand and add two drops of baby oil to it. Mix the lotion and oil together and rub it on both legs. This will moisturize your legs while giving them a healthy, glowing look and feel.
Conceal: Have you run out of concealer? Dip your finger in to the cap of your liquid makeup to dig out the dried portions. Use this over red blemishes or spots.
Gorgeous Lips: Remember the white sparkly eye shadow from days gone by? After applying your lipstick, put a dab of this pearly white eye shadow on the middle of your lower lip. This will give your lips an amazingly beautiful glow!
Revive your Eye Liner Pencil: Eye pencils tend to become hard with age, giving off little color. Keep a small lighter with your makeup and use it to gently warm the tip of your pencil. Test the pencil on your hand to be sure it has cooled before applying to your eye. You will find that warming your eye pencil brings out the color as if it was brand new.