How I Went From a Size 14 to a Size 8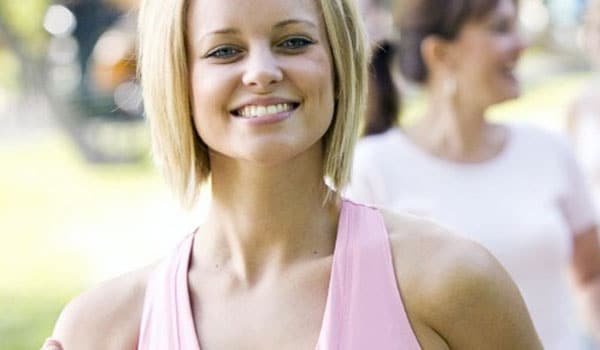 I didn't think I would ever see the size 8, again. But today, I saw it. And was stunned when I went from a size 14 to a size 8, since it wasn't all that long ago that I started my journey. When shopping for new pants today I pulled a 12 off the rack. And then a 10. Could I possibly be an 8? Sure enough, I slipped on a pair and they fit. Size eight. Me. I did it.
How did I go from a size 14 to a size 8? Turkey and walking. That's what I've told everyone, and that is really what has worked. Let me explain.
I was exercising at Curves for a year which helped with my initial weight loss. But I hit a plateau that I couldn't get off of. So I started to walk at least four times a day. Not quite the "power walk" you see some women do, but fast just the same. By the end of the walk I would be out of breath with sore muscles. None of my walks last much more than 30 minutes, making them doable with my three-child-household.
When I returned home I would go to the back yard and lift a few of my son's hand weights. Nothing extravagant – just 20 to 30 reps per arm and 20 behind my head. My final exercise would be crunches. I'm now up to 100, sometimes without stopping. All of this can be done fairly easily and becomes a habit after just a few weeks. Now if I don't get my walk in I feel antsy and do everything in my power to get some outdoor time.
Where does the turkey come in? I make it for dinner about four times a week. I prefer Jennie-O turkey to some other brands I have tried. It is tender, fresh and has a better flavor then most.
I begin by sautéing onion, garlic, fresh cilantro, salt, pepper, the juice of ½ a lime, olive oil and jalapeño together. Then I add the turkey and cook until it is done. I place the turkey mixture in a whole wheat flour tortilla and smother it with non-fat yogurt. If I don't have yogurt I will add a few slices of avocado. This turkey mix is so delicious I never get tired of it. But if I decide to make a change I will add sun dried or fresh tomatoes, rosemary instead of cilantro or I'll change the lime juice to lemon.
After continuing this routine for a few months, people began to ask me, "Have you lost weight?" A few months after that they started to call me "skinny" at work. I can't tell you how wonderful it is to have someone notice you are smaller. It is worth every single step I've taken.If I can do it, YOU can do it too!