How to Make a Pumpkin Latte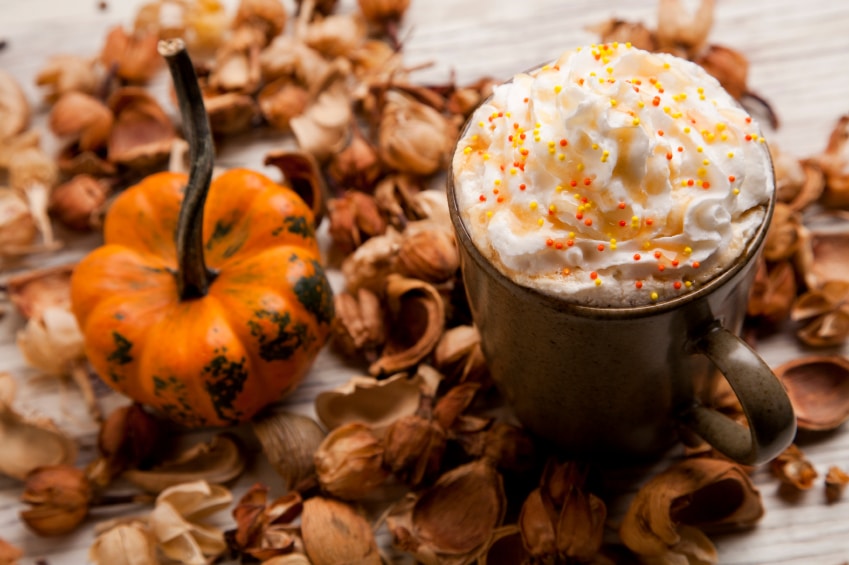 December is my favorite month when it comes to food and drink. In particular, the closer it gets to Christmas, restaurants begin serving pumpkin pies, muffins and my favorite, pumpkin latte and specialty coffee drinks.
There is nothing better than sipping a specialty coffee shop pumpkin latte on a crisp cool morning. But my wallet can't always afford me this special treat. So I began looking up latte recipes and experimenting until I found my favorite recipe.
This pumpkin latte recipe can be changed depending on what you have in the kitchen. No espresso available? Brew up a pot of strong coffee to take its place. No pumpkin pie spice? Add a few pinches of cinnamon, ginger and a touch of clove.
Pumpkin Latte Recipe
To make your pumpkin latte, whisk together two tbs. of pumpkin puree, 1 tsp. vanilla extract, 2 tbs. white or brown sugar (brown gives it a richness you won't regret), 1 cup of milk and ¼ tsp. pumpkin pie spice in a pot over low heat. Do not boil the mixture.
I love a frothy coffee. You can make this latte bubbly by whisking quickly or using a hand held blender. You can also create a beautiful texture by running it through a small blender such as a Magic Bullet or a Ninja Master Prep.
Fill a tall coffee cup with 1/3 of your espresso or strong coffee. Gently pour in the milk mixture and indulge yourself with a swirl of whipped cream.
If you are in a hurry but are craving this pumpkin creation, put some coffee in a mug and top it with milk. Sprinkle in a teaspoon or two of sugar, pumpkin pie spice and a few drops of vanilla. Microwave this carefully, watching it during the entire heating process.
Begin with 40 seconds, open and stir gently. Test the temperature with your finger. If needed, continue heating 15 seconds each, stirring in between every turn.
Fall means cool air, harvest leaves and the taste of pumpkin spice lattes. Enjoy!